I had the idea to create this site about 3 years ago, but never really followed through. At the time I was in much better shape, and really into my general health and fitness. My goal was to start a blog to share everything I was learning at the time, and to use it as more motivation for me to keep working towards getting healthier.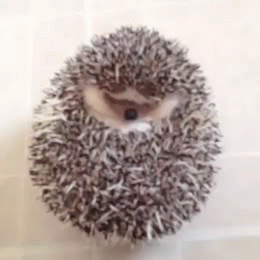 Well it's 3 years later and I am probably in the worst shape of my life. The good news is I have a renewed desire to get back into shape. I hope to use this site as motivation for myself, and to finally bring to life the vision I had for it so many years ago.
So here's a gif of a baby hedgehog that I found on the internet. May it signify my continuing struggles to get fit ….or something.
I hope you enjoy reading.